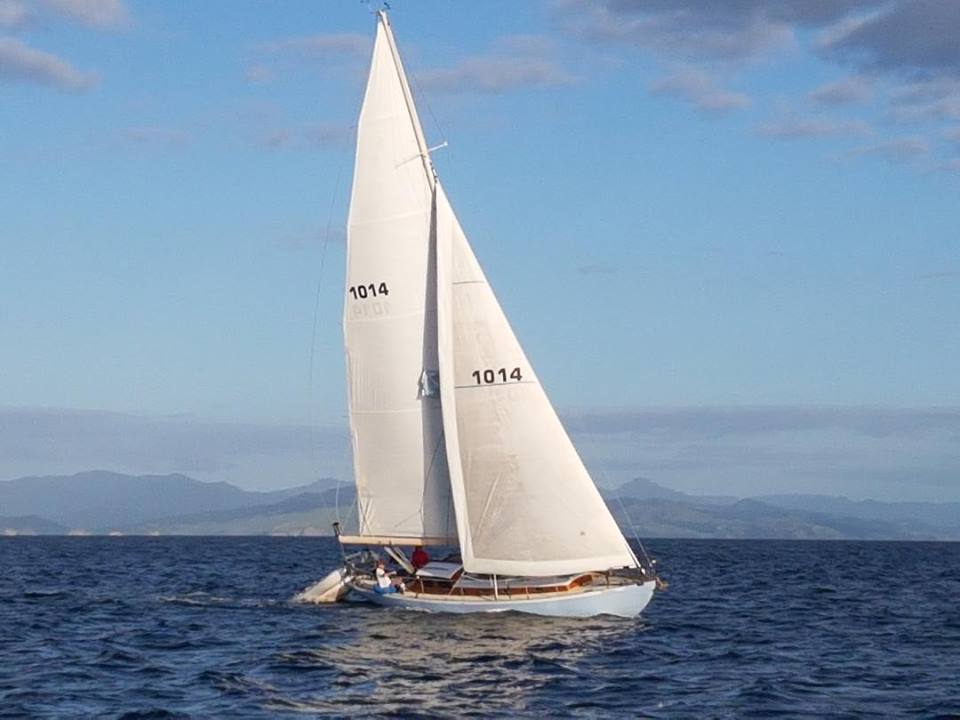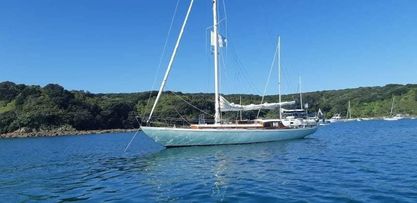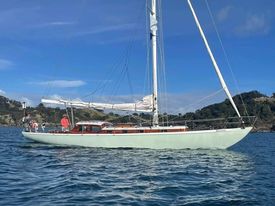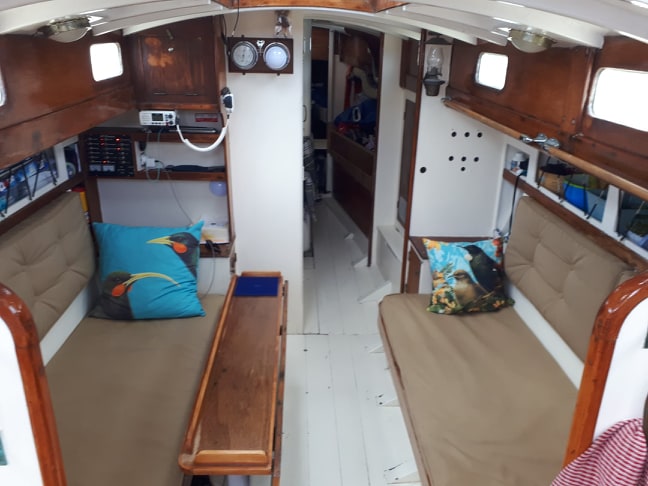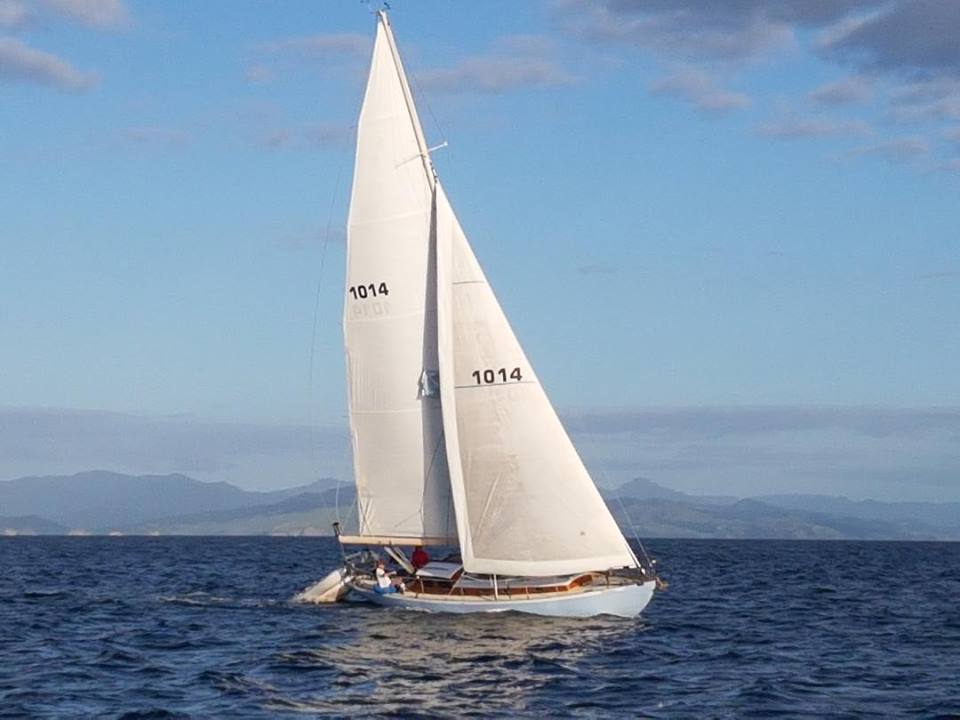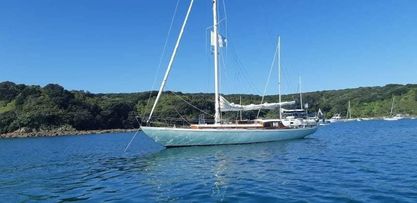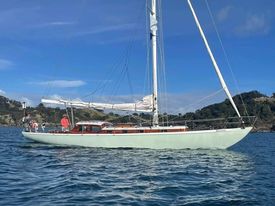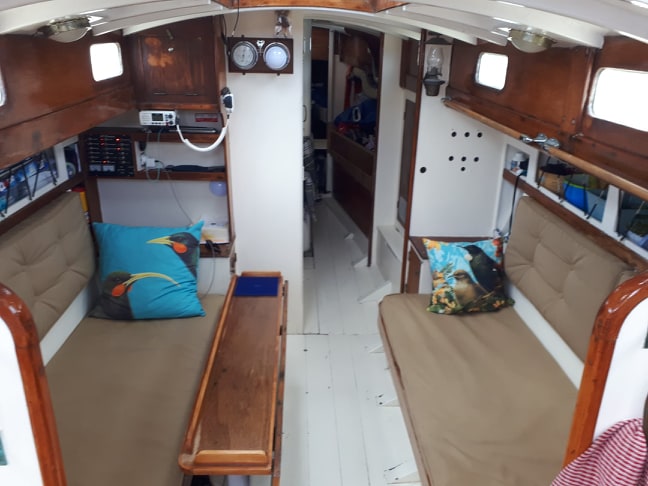 Launched in 1948 she is an A class and 45 ft long 9ft wide.
Lidguard built, Eric Cox designed and always sailed and raced in and around Auckland and the North. We have worked on her for 13 years and now she is looking as good as she can, not having her 5 years back in the shed, to be completely restored. She has always been our family boat and we have used her every season and maintained her throughout.
She has had professional underwater work and has been largely re-caulked. She has been stripped back re-primed and antifouled about 7 years ago. She is re-antifouled at least every season. She has been hauled for the last 9 winters at home, at the Weiti Boating Club.
She has been totally re-painted and varnished, inside and out and is the characteristic "l'eau de Nile"(pale green)
She has:
Pressurised water system
RE-furbished heads and new loo
RE-built forepeak with 3 bunks one double one single.
New storage
Cockpit re-built
Decks stripped and painted
Topsides sanded back and painted pale green
Galley re-built
New squabs and covers 2020
Painted inside 2019
Standing rigging replaced 2018
Main 2016 plus full sized spare
Furlex roller furler and headsail
Excellent anchor winch and chain.
Automatic bilge pump
Hinemoa 2
2 water tanks 350 litres total
Hot water
Cockpit shower
Fridge (original)
Freezer (original)
Wet hanging locker
Well equipped galley
Good headroom
Tiller steering
BBQ
Bait board
Wind generator and solar panels
Yanmar 22HP
Fuel tank 90 litres
Speed, depth, wind, Chart plotter
Stereo
Lying Weiti Boating Club
Pile mooring
Whangaparaoa
Contact
Contact Kate and James Fitness
021 973213
Listing ID

:

162186

Type

:

used
We are grateful to be supported by the following businesses and organisations. Please support them in return when you can.