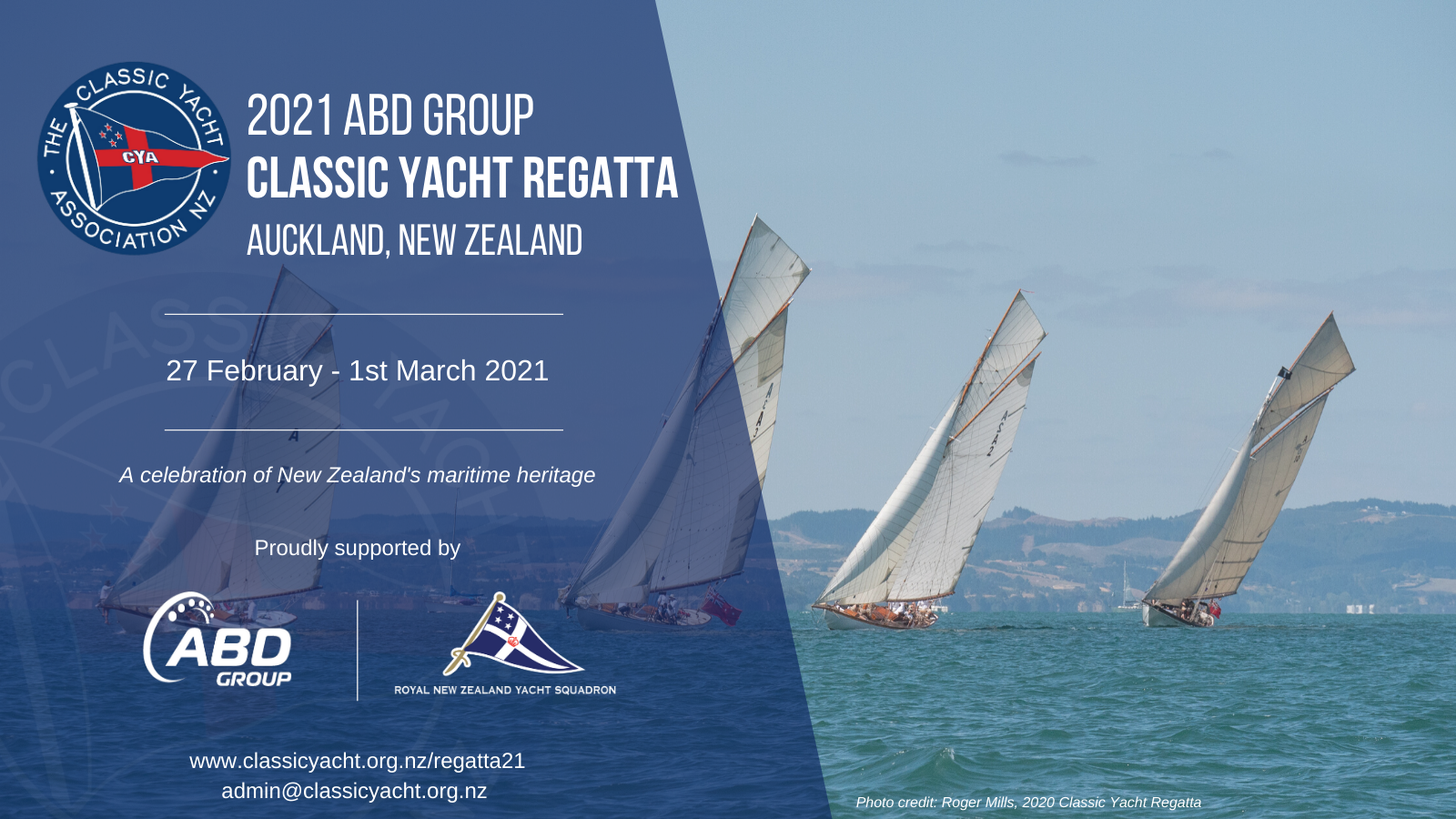 2021 ABD Group Classic Yacht Regatta
The 2021 Classic Yacht Regatta promises to be a real celebration of New Zealand's maritime heritage! This year's event is made extra special being placed between the end of the Prada Cup Challenger Series and the start of the AC36 match racing, when the sailing world's focus will very much be on Auckland. Due to other events taking place on the same weekend, the regatta will be held from Saturday 27th March to Monday 1st March inclusive, with prizegiving to be held in the RNZYS Ballroom in the evening of Monday 1st March.
The 2021 regatta is a five race series (rather than the usual four race series), with two races on both Saturday and Sunday, and one race on Monday.
Lock this in your calendar now and make sure you have the Monday off work, as this is going to be an event not to be missed! Watch this space – more details and entries to be announced soon.