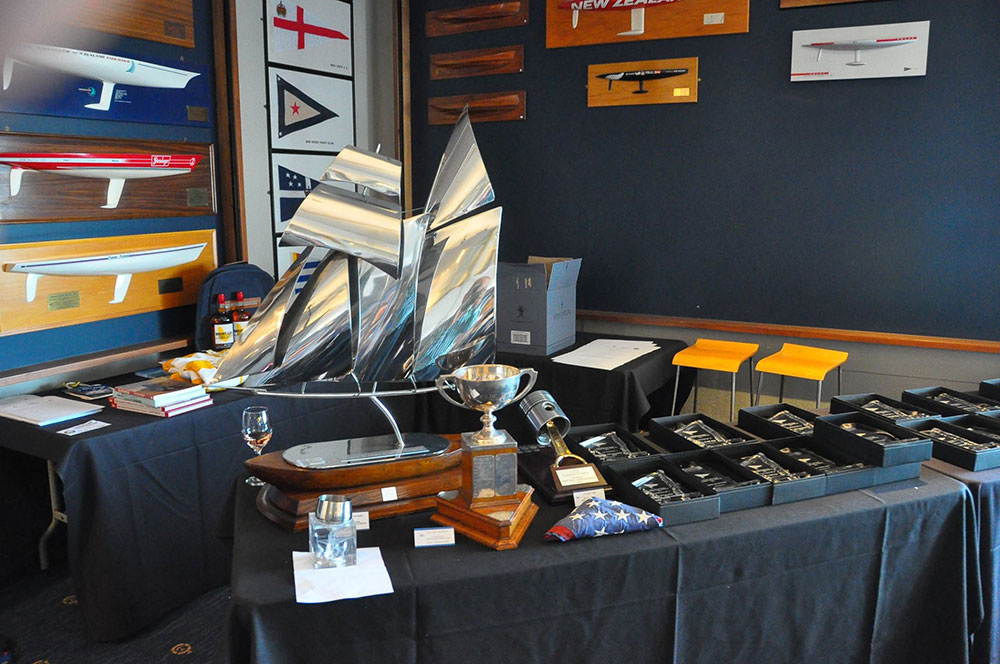 Annual Prizegiving
You are invited to an awesome evening of camaraderie and the presentation of our beautiful trophies and awards.
And it will be a big night with a Roger Mills special video and of course the usual fabulous presentation of your boats on the big screen as you step up to receive your burgee, award or both.
All members, crew, families & supporters are very welcome to attend.
Time: 7.00pm for an 8.00pm start in the Dinghy Locker
Complimentary finger food will be available and a cash/eftpos bar will be operating.
Entry: $25.00 which can be prepaid to save queueing at the door, or at the door on the night – cash or credit card only.
Direct Credit: 12 3071 0352226 00 – name & PG for reference
RSVP: Please rsvp to Joyce at admin@classicyacht.org.nz or 021 818-448 if you plan to pay at the door.
We will really appreciate knowing numbers ahead of time for catering and the bar.
AND THE WINNERS ARE:
Following are the trophy winners and embroidered burgee recipients so really look forward to seeing you, your crew, family and supporters present!
TROPHY WINNERS:
Arch Logan Cup, Couldrey Memorial, Scott Wilson Classic & burgee:                                     IDA
Robert Logan Trophy and Koefoed Bowl, Pug Thew Tray & burgee:                                            TUCANA
Des Townson and John Brooke Trophies, Woolcott Tray & burgee:                                            STARLIGHT
Ranger Tiller, Rangitoto Festival Trophy, Newcomb Trophy, ANZAC Day Trophy & Burgee:  AROHIA
Night Race Cup, EJ Mitchelson Trophy & burgee:                                                                            ARIKI
Challenge Cup and Tamatea Cup & burgee:                                                                                     SPRAY II
Arthur Angell Trophy & burgee:                                                                                                             SEAWINGS
Queenie Gold Cups & burgee:                                                                                                                GYPSY
Gloriana Cup & burgee:                                                                                                                            FRANCES
Viking Clock, Piston Trophy & burgee:                                                                                                 KUMI
My Girl Plate & burgee                                                                                                                              KAIKOURA
MK Draffin 2020 Winter Series                                                                                                              STARLIGHT
Cake Servers:                                                                                                                                               Renall Family & Linda Clarke
Embroidered Burgee Recipients:
ACHERNAR; ADVANTAGE; ARCTURUS; CORONA; ESCAPADE; JONQUIL; KOTUKU; LEDA; NORTHERNER; NOTRE DAME; ORION II; POLARIS; PRINCESS; PRIZE; RAINBOW II; RAWHITI; TA'AROA; TEAL; THELMA and LUCILLE