Celebration of IDA's launch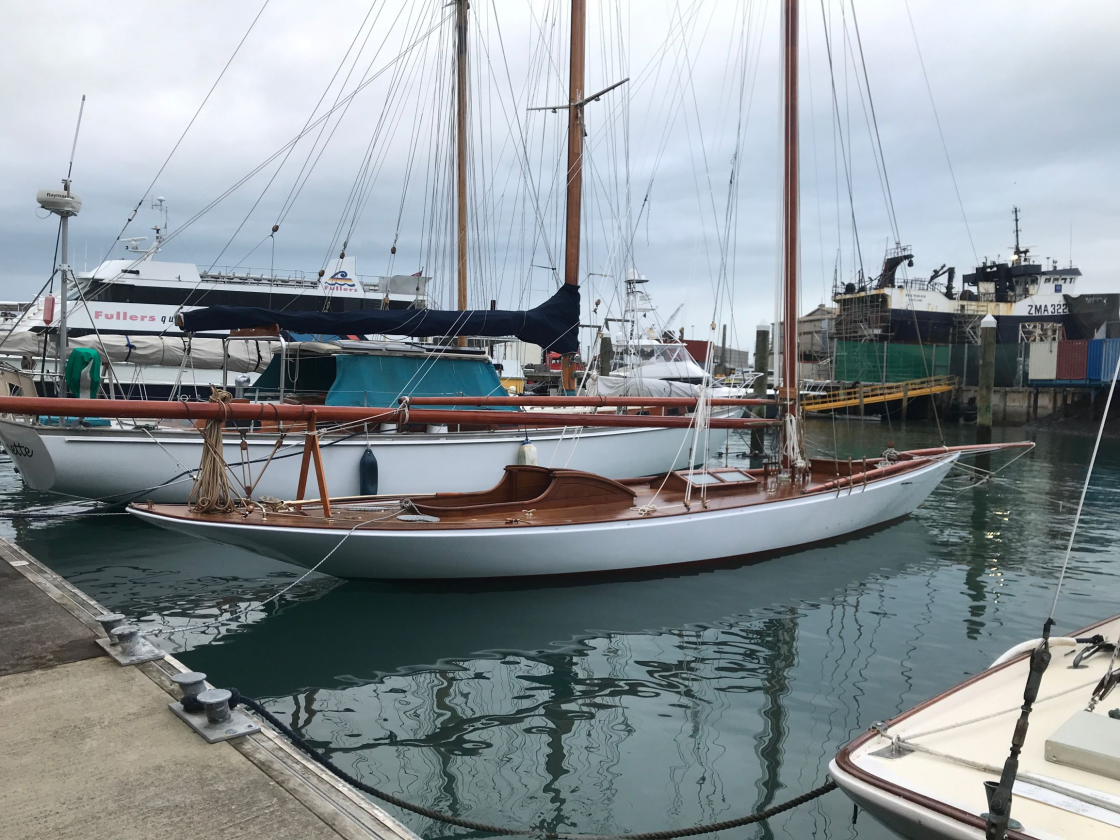 We have received the following invitation from the Classic Yacht Charitable Trust who would be delighted to see you at the celebration for IDA
John Street proudly purchased the 1895 Bailey designed and built gaff cutter IDA in Sydney at the end of 2018 and returned her to New Zealand. Since February 2019 she has been in Horizon Boats Ltd shed being fully restored back to her original configuration under the capable hands of Wayne Olsen and Mike Smith. Andy Ball and Paul Meyer have also contributed a huge amount to the rig design and setup, sail plan, deck layout and fittings.
Covid-19 delayed the relaunch we had planned for March, but the progression through level 3 to level 1 has enabled IDA to be launched and motored to Auckland where she has been out for a shake down sail and very successfully competed in two races of the CYA winter series achieving 2 x 1st on handicap and 2 x 3rd on line results under the capable skipper Andy Ball.
John now invites you to attend a formal launch celebration to be held in the Dinghy Locker at the Royal NZ Yacht Squadron on the 19th July 2020, 1600hrs – 1800hrs. IDA will be on display and open to view on the visitor berth in front of the Dinghy Locker.
We look forward to seeing you there.
We are grateful to be supported by the following businesses and organisations. Please support them in return when you can.